Application Management
---
Requirements
At least one digital certificate is required if you need https support.
Certificate Management
Add or Edit Application
Open web administration portal and navigate to Application Management.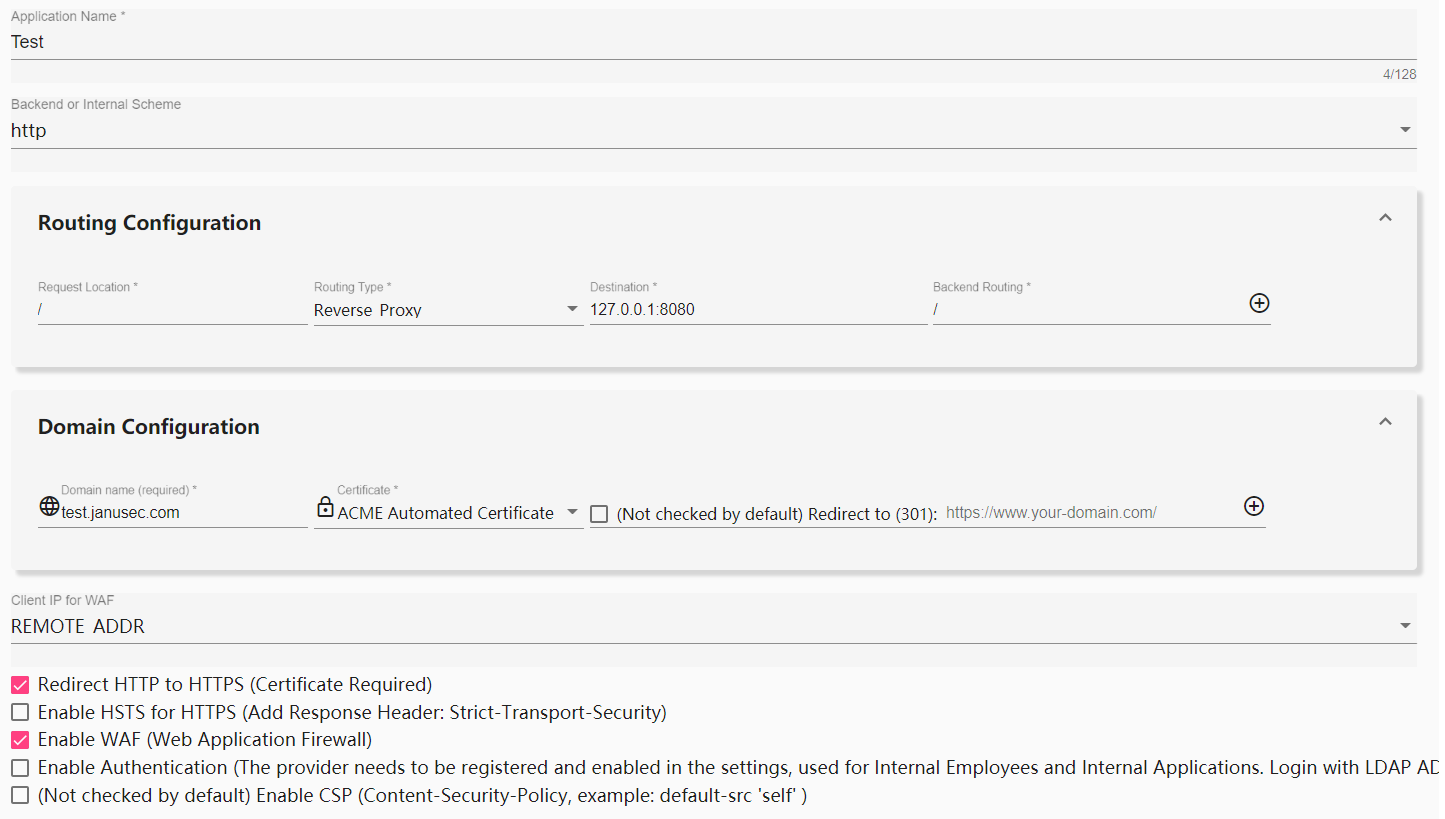 Note:
Backend or Internal Scheme, default http and thus no certificates required in your real servers.
Destination, IP:Port format, port is required even if the port is 80.
Multiple destinations for backend load balancing.
Client IP for WAF, default REMOTE_ADDR, Janusec WAF will get IP address from IP package, but if you are using Janusec Application Gateway behind a trustable CDN of third parties, usually the last IP of X-Forwarded-For should be taken, please refer to the documentation of CDN, and select relevant option, for example: the option X_Forwarded_For used for the last IP of X-Forwarded-For within the request header.
Janusec Application Gateway will add or append the IP address of the client or CDN to the end of X-Forwarded-For, so your real servers behind Janusec Application Gateway should always use the last IP or the penultimate IP of X-Forwarded-For as client IP address.